Care Quality Commission Report: Willows Medical Centre
Published: 25 August 2016 | Categories: Reports
Nottingham North & East Clinical Commissioning Group has welcomed the publication for the CQC report into the Willows Medical Centre, Carlton which was published today.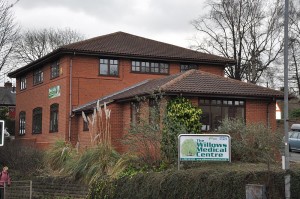 The Willows Medical Centre was temporarily closed on 10 June following serious concerns being highlighted to the CCG and the Care Quality Commission and the subsequent unplanned inspection by the Care Quality Commission that found evidence of serious breaches in patient care. The CCG acted swiftly and patients were offered registration at neighbouring practices.
The practice serves people in Carlton, Gedling Village and Mapperley and has one full time doctor and a GP locum with 3,600 patients registered. The majority of these patients have been cared for at other surgeries since its closure.
Dr James Hopkinson, Clinical Lead for NHS Nottingham North and East Clinical Commissioning Group said: "We are shocked by the CQC's findings and we are sorry that the patients served by the Willows Medical Centre have been let down in this way. As Commissioners, we also feel let down by this practice.
"What has happened is an unacceptable breach of trust and the standards of care we expect for our patients. We want to reassure patients that this is highly unusual and is not representative of the standards upheld by the overwhelming majority of our GPs and practice staff.
"Our CCG is responsible for planning effective and safe levels of care for around 150,000 people served by 21 GP practices. We are extremely grateful for the support of four other practices in the immediate area which have stepped in to make sure that the majority of the 3,600 patients registered at the Willows continue to receive the ongoing care they need.
"We welcome the high level and detailed scrutiny of the CQC. Our priority is the safety and care of the patients within the area and we acted as soon as we were made aware of the issues. With the support of NHS England we have carried out a clinical review of 416 patients in relation to the findings and have contacted patients where they might benefit from a telephone or face to face consultation with a GP. Seventy patients have been recalled as a precautionary measure.
"Yesterday, NHS England and the CCG received a formal resignation from Dr Nyatsuro in relation to his GP contract.
"There are now a number of formal steps that need to take place, including with the Care Quality Commission. Working with our partners, our aim now is to consider all options available to ensure that we have the right level of primary health services needed to provide safe, high quality care for all patients in this location.
"As we go through this process, we will consult with patients to ensure we develop services which meet their needs and support the other local practices in the area."
A Help Line for anyone who has concerns about their care has been set up. The number is 0115 883 1814.
Questions and Answers – The Willows
ENDS
Media enquiries to:
Communications@ardengemcsu.nhs.uk
07968 375673