It's good to talk: why psychological therapies could be for you!
Published: 13 May 2014 | Categories: Healthcare NHS
If you're suffering from any mental health issue, from anxiety and stress to depression and paranoia, then you might benefit from Psychological Therapies.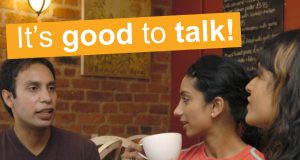 IAPT (Improving Access to Psychological Therapies) is an NHS programme which provides specialist therapy for people living with mental health issues.
As part of the IAPT programme, we provide specialist psychological therapy services for people who are living with mental health issues like depression, anxiety, stress, trauma and phobias, as well as problems with relationships, work or debt. In the Nottingham North and East area, we commission two services to deliver these therapies. They are Insight and Let's talk Well-being.
Insight and Let's Talk Well-being have a wealth of experience and expertise in this area and have been supporting people to manage and overcome a wide range of mental health conditions. They can help you take control!
If you are 18 and are registered with a Nottinghamshire GP practice you can either speak to your GP and he or she will refer you to one of the services below, or you can refer yourself.
As soon as the organisation receives the referral they will arrange an assessment appointment, which can take place over the phone or face-to-face. Following that, depending on need, therapy will be provided over the phone, face-to-face or in groups.