Could you be a Carer Champion?
Published: 09 June 2015 | Categories: NHS
We're developing a new opportunity for unpaid carers who are committed to ensuring that they and other carers are getting the support they need.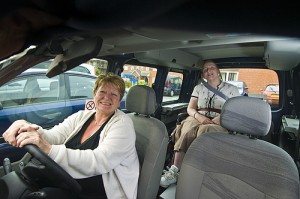 Carer Champions will help us develop our offer to unpaid carers to ensure those of you who look after someone are looked after too. If you have the drive to help support other carers like yourself, then we want to hear from you.
If you're interested, we would like to work with you to identify and support carers at your own GP Practice.
Carer Champion role overview
A Carer Champion will be a patient at one of the 21 GP Practices in the Nottingham North and East (NNE) area, and ideally we'd like to have a Carer Champion at every Practice.
The main aims of the role are to:
•    Improve the support provided to carers, both emotionally and practically
•    Identify carers
•    Improve the information available to carers and make it more accessible
The Carer Champion will work with the support of their Practice and the NNE Clinical Commissioning Group's Stakeholder Engagement Manager.
If you want more information, please contact Stakeholder Engagement Manager Michael Ellis on 0115 883 1709.Alternatively, you can email him at michael.ellis@nottinghamnortheastccg.nhs.uk.