Nottinghamshire pharmacy opening times
As the Christmas holidays approach it's important to remember that not all pharmacies will be open over the whole Christmas period.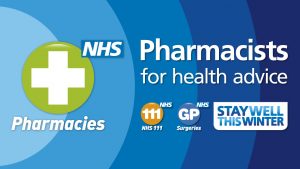 Most GP surgeries will be closed on Christmas Day, Boxing Day and New Year's Day, so we would also encourage patients to order any medication they need in plenty of time so they have a good supply during the festive period.
Pharmacy opening hours in Nottinghamshire can be found on the NHS Choices website (www.nhs.uk) along with information on walk-in centres, urgent care centres or minor injuries units. Patients can type in their postcode on the website to find their nearest services. You can download a pharmacy opening times poster here.