Is it time to talk – support for you this Christmas
For most people, Christmas is a time to celebrate and have fun with the family, but for some it can be a very lonely time, especially if you're suffering from any mental health issue like anxiety, stress or depression.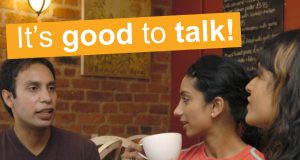 If you're feeling low this festive season then talking therapies might help. If you are 18 and over and registered with a Nottinghamshire GP, you can either speak to your GP and they will refer you to a talking therapy service, or you can refer yourself.
We currently have four talking therapies services, you can find out more about them here.
If you're in a crisis, you can contact the Samaritans on: 116123