New Breathe Easy group launches in Gedling
Published: 05 April 2017 | Categories: Events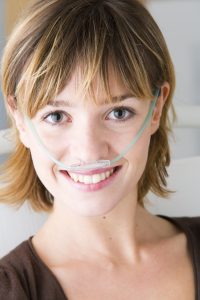 If you suffer from a lung condition, then more support is coming your way!
The hugely popular Breathe Easy support network will be officially launching a new group in gedling. The event, at the Scout Club, Calverton Road, Arnold, Nottingham NG5 8FH, will take place between 1pm and 3pm on Tuesday 11 April.
Guest speakers at the event include Respiratory Consultant Charlotte Bolton, local MP Vernon Coaker and local councilors Allen and Payne, Mayor of Gedling Cllr Sandra Barnes and members of the Nottingham North and East Clinical Commissioning Group (CCG).
Breathe Easy groups provide support and information for people living with a lung condition, and for those who look after them.
The Gedling group is just one of more than 250 across the country which are all part of the British Lung Foundation's  support network. The BLF is the only UK charity working on behalf of all those with lung disease.
The group is open to all those who fight for breath, their families and carers as a result of a lung condition Just come along and join a really friendly fun group with a variety of medical, social and local interest talks. The group will also hold local fund raising events and raise awareness throughout the year.
Donation cheques of £500 on behalf of Michael Payne and Pauline Allen will be given to new chairman Joseph Warren to support the group with start up costs. This money will also fund a new a respiratory exercise group which has already started at Daybrook Baptist Church, every monday 2-3pm. All are welcome.
Following the launch, the group will meet at the Scout Hut on the 2nd Tuesday of the month at 1pm ,  Anyone affected by any lung condition is welcome, including family members, friends and carers. There will also be the opportunity to meet professionals from the respiratory team and to find out more about local support services.
For further information about the group please ring Julie Hodder on 07792 766456
If you want to know more about the British Lung Foundation, Website http://www.lunguk.org or phone the BLF  Helpline: 03000 030 555
Take the new breath test