Eat healthy, get fit and have fun this Summer
Published: 04 July 2016 | Categories: Campaigns
The first ever UK awareness week focusing on child obesity issues takes place this week, 4-10 July 2016 and we're using the opportunity to encourage parents to help kids to make healthy food choices this Summer.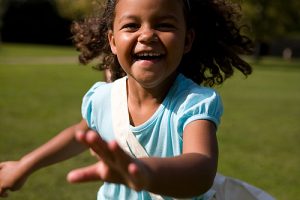 National Childhood Obesity Week has the support of leading obesity organisations who have joined forces to put pressure on the government to tackle the issue of childhood obesity.
We are  supporting the campaign to remind parents of the importance of eating healthily and keeping fit, particularly during the summer months. An estimated one in four adults and one in five children aged 10 to 11 in the UK are considered obese, putting themselves at risk of type 2 diabetes, heart disease, depression and stroke.
Dr James Hopkinson, local GP and a Clinical lead at Nottingham North and East Clinical Commissioning Group said: "This time of year is ideal for families to take part in outdoor activities together. Make the most of the outdoors this Summer and pledge to improve your health, be more active and show support for others who are doing the same!
"It is important that people understand the dangers and health complications of obesity, but also that there is an abundance of help and support available too. Talk to your GP about the local support available."