Health leaders call to action in run up to Easter break
Published: 18 March 2016 | Categories: Campaigns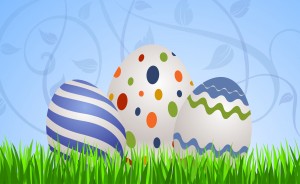 Health leaders in Greater Nottingham are urging people who use regular medication to make sure they order their repeat prescriptions in plenty of time for the Easter bank holidays.
The call comes as health providers prepare for one of the busiest weekends of the year, with GPs concerned that people with long term health problems who don't have sufficient supplies of their medication could end up in hospital.
Dr Paramjit Panesar, Assistant Clinical Lead, NHS Nottingham North and East Clinical Commissioning Group said: "Along with Christmas, Easter is one of the busiest times of the year in hospitals and making sure you pick up your repeat prescription in plenty of time could help keep staff free to deal with life-threatening emergencies.
"Those who need regular medication should give themselves enough time to get what they need because forgetting or not taking your medication, even for a short period, could have serious repercussions.
"If you do get ill at Easter and need advice or medical treatment quickly (and it's not an emergency) then you should call NHS 111, which is available 24 hours a day, 7 days a week. By calling NHS 111 you will be assessed, given advice and directed straightaway to the local service that can best meet your needs."
GP practices will be closed on Good Friday and Easter Monday.
There are a number of options if you fall need medical help over Easter including your local pharmacy, NHS 111 and the Urgent Care Centre on London Road in Nottingham.  For further information about your pharmacy opening times
 More about how to stay well this Easter