Join us to discuss the Nottingham Treatment Centre
Published: 19 July 2018 | Categories: Events NHS

Have your say…
We are holding a series of patient focus groups to discuss how you feel we can best use the Nottingham Treatment Centre and shape the services it delivers.  The Nottingham Treatment Centre is based at the Queens Medical Centre.
Your views will help us understand how we can improve the future local NHS system.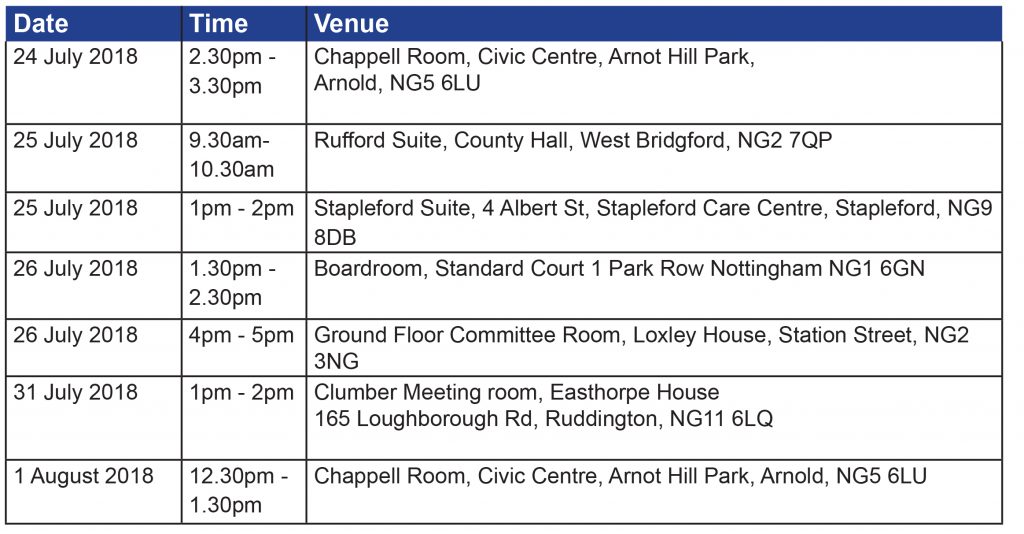 If you want to get involved join us at one of the events listed below…
To book your place call Sam Marlow on 0115 883 1712 or email: samantha.marlow@nhs.net
Download the poster here.