Living with a long-term respiratory condition? Protect yourself with the flu jab
Published: 26 October 2016 | Categories: Healthcare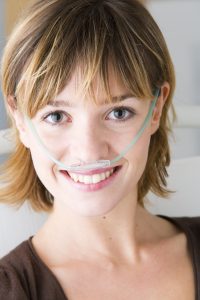 While winter can have an impact on everyone's health, those with long-term respiratory disease can suffer more from the flu virus should they catch it.
People with conditions like severe asthma, chronic obstructive pulmonary disease (COPD) or bronchitis can get a free flu jab NOW and avoid further complication and unnecessary hospital admittance.
In 2015/16, the uptake of the flu vaccination across England for those with a long-term respiratory conditions was only 47%1. So there are still many people putting themselves at risk serious illness if they catch flu, by not being vaccinated.
Dr James Hopkinson, local GP and Clinical Lead at Nottingham North and East CCG, explains: "Those suffering respiratory disease can really be hit hard by flu and we see many patients with respiratory illness being admitted over winter.
"The harsh reality is flu can be fatal for those with long-term respiratory conditions. However, by protecting yourself with the free flu jab you reduce your risk of illness."
"Even if you've had the flu vaccination before it's important to get it again because the type of virus in circulation changes every year and so the vaccine changes too."
Those with long-term respiratory conditions are eligible for a free flu vaccination on the NHS and should contact their GP or visit their local pharmacy.
For more information about how to stay well this winter