Join us at our Winter Warmer event
Published: 03 November 2015 | Categories: Events
Don't get left out in the cold this winter!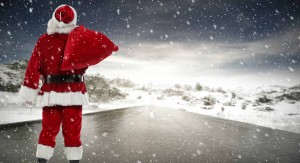 This November, we are holding a Winter Warmer event. This will be an opportunity for local people to join us and our partners and learn more about how to stay well this Winter.
Our exhibitors will be sharing tips about coping with winter illness, staying warm, benefits, mental health, help for carers and much more!
Date: Wednesday 25 November 2015
Venue: Richard Herrod Centre, Carlton
Time: 6.30pm – 8.30pm
Nurses will be available so you'll be able to get mini health check to ensure you're winter ready.
Our Chief Officer Sam Walters and Clinical lead and local GP, Dr Paul Oliver will also give a short presentation about Winter health and all the latest news about services from your local NHS.
There will be refreshments available, warming soup, hot chocolate and other festive treats.
To register your place please call Toni on: 0115 883 1833 or email: antonia.smith@nottinghamnortheast.nhs.uk