Parkinson's focus group invitation
Published: 01 March 2017 | Categories: Events
Do you live with Parkinson's or care for somebody who does?
 Then we'd really like to hear what you think…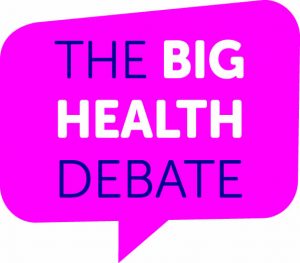 During 2016 the Greater Nottingham Clinical Commissioning Groups (Nottingham City, Nottingham North and East, Nottingham West and Rushcliffe) undertook clinically-led reviews on a set of services delivered by Nottingham University Hospitals (NUH) NHS Trust.
This was supported by an engagement campaign, which captured patient and clinical feedback about services under review. Following this, decisions were made about whether the service stayed at NUH or was recommended to move into the community setting, providing care closer to patients homes.
Geriatric Day Care/Medicine Day Care and Complex Rehabilitation was one of the services reviewed. The decision for this service is to integrate it into existing community services.  As you will know Parkinson's support falls under this service.
While during the engagement period we received considerable feedback on the benefits of the current service for people with Parkinson's, we want to find out more. We want to ensure that we shape a service which meets the needs of patients. Therefore, we'd like to invite you to join us at a focus group:
Date: Wednesday 8 March
Times: two sessions, 2-4pm and 6-8pm
Venue: The Beacon, Birchfield Road, Arnold, Nottingham, NG5 8BY
Places are limited
Please reserve a place as a maximum of 40 people will be admitted for each group.
To book by email the patient experience team or call the team on 0800 0283693 (option 2)
The format of the focus groups will be table top discussions based around the topics that have been identified from the feedback received so far. With this in mind, when you book, please identify any areas of that you would like to share your views on in addition to:
Specialist staff
Location of service
 Impact on mental health
 Support for carers
We look forward to seeing you!
The South Nottinghamshire engagement team