Past engagement and consultations
On this page, you will find links to our previous consultations and engagement activities: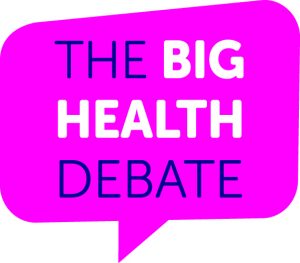 Health and care transformation engagement
As a partner of the Greater Nottingham Transformation Partnership we are working with other organisations across Greater Nottingham to transform the way health and care services are provided.  As part of our programme of transformation we have worked with our partners to deliver a programme of engagement over the period of 2017/18 and 2018/19.
MSK review engagement
Information will be available soon
Engaging seldom heard communities
During 2017/18 we worked with two VCS organisations on a New and Emerging Communities project. This project was commissioned through Nottingham City CCG's Community Partners Programme. You can read more here.
Nottingham Treatment Centre engagement
Focus groups with patients, past patients and carers to look at the Nottingham Treatment Centre (report coming soon).
Gynaecology service review engagement
Engagement to support the review of local gynaecology services (report coming soon)
Gluten free formal consultation
Gluten free food on prescription – Greater Nottingham wide consultation November 2018
Gluten free food on prescription outcome 2016 – South Notts (Nottingham North and East CCG, Nottingham West CCG and Rushcliffe CCG –  reduction to 4 units across the patch
Medicines waste and OTC impact engagement
Engagement activity over self care week 2017 to look at the impact of over the counter medicines changes and to get views on prescriptions and medicines waste. You can read our report here – Waste Management OTC medication Public Engagement Final Report Version.
Extended hours engagement
In line with NHS England's 'General Practice Forward View',  in 2017 we are working towards implementing extended hours and seven day local GP services across the Nottingham North and East area during 2018/19 (since implemented in Autumn 2018). To support this, and to ensure we deliver the services patients need, we carried out a range of engagement activities with local people throughout the Summer 2017 to establish what they wanted from an extended GP service and to look at ways we can further improve access.
Please see the full GP Access Public Engagement FINAL1 engagement report here.
Over the counter medicines on prescription engagement
Over the counter medicines engagement  –  Nottingham City engagement to align with County areas and national guidance
Over the Counter medicines engagement outcome 2017 – South Notts (Nottingham North and East CCG, Nottingham West CCG and Rushcliffe CCG) recommendation to stop over the counter medicines for short term ailments
Local prices/ NUH Service Review