Chronic Neurological condition? Then get your free flu jab
Published: 27 October 2015 | Categories: Campaigns
If you have a chronic neurological condition you're at high risk of catching flu. Protect yourself with a free flu jab now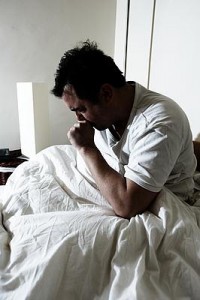 Coughs, colds and flu are common this time of the year. But if you have a neurological condition, such as parkinsons or motor neurone disease, it can cause serious problems to your health. So, we're advising advising those with a chronic neurological condition to make sure they get their free flu jab this winter.
In 2013/14, the uptake of the flu vaccination across the midlands and east for those with long term conditions was just under 50%. So there are still many people putting themselves at risk of catching flu by not being vaccinated.
If you have any of the following neurological conditions you are eligible for a flu vaccination:
stroke or transient ischaemic attack (TIA);
 cerebal palsy;
 learning disabilities;
multiple sclerosis;
hereditary and degenerative disease of the nervous system or muscles; or
severe neurological disability.
If you or someone you care for suffers from any of these conditions, speak to your GP or local pharmacy now. Some pharmacies are offering the free flu vaccination for at risk groups this year. You will need to check if your pharmacy is one of them but it's another way to get vaccinated.
Dr Oliver, Clinical Lead, Nottingham North and East CCG, said: "Some neurological diseases can affect your lungs, making it difficult to breath. If you catch flu it can make breathing even harder and it could develop into a serious condition, such as pneumonia. It could mean spending time in hospital and taking a long time to recover from the effects of the treatment and the virus.
"Many people think having flu is like having a bad cold, but in reality flu is a nasty respiratory virus which can make you feel very unwell. Flu can cause you to develop a high temperature, so if you have a neurological condition it can make it difficult to regulate your body temperature making your symptoms worse and could even become life threatening.
"Some people also find communication difficult so if you have problems telling the people who care for you that you're feeling unwell it could delay treatment and make your symptoms worse, leading to stay in hospital. The best way to protect yourself from flu is to have a free flu vaccination every year before the flu season starts. It takes up to three weeks for the vaccine to develop so we're advising the sooner the better."
You need to be vaccinated every year because the virus can change, and the previous year's vaccine may not offer the right protection against the virus in circulation this year.
Vaccines are available between October 2015 and March 2016, so speak to your neurology / stroke nurse, practice nurse or GP about getting vaccinated now. It's free because you need it.
For more information visit www.nhs.uk/staywell