Choose well this Easter
Published: 31 March 2015 | Categories: Campaigns
It's Easter holiday time, four days off work for most people and this includes most GP surgeries. Easter often creeps up on us so it's easy to forget some important things, so here's a few reminders..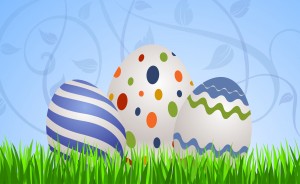 If you take regular medicines, make sure you order and collect your repeat prescriptions in good time so you have enough to last over the holiday period. This can make all the difference when it comes to keeping well this Easter – especially if you have a long-term health issue and take daily medication.
Not taking your essential medicines can lead to relapses or, in the most serious cases, a visit to hospital.
 What to do if you feel unwell over Easter
A quick guide to choosing the right service at the right time
NHS 111
If you need medical advice quickly, call NHS 111.
Available 24 hours a day, 7 days a week, when you call NHS 111 you will be assessed, given advice and directed to the local service that can best meet your needs. An out-of-hours GP service is available for illnesses and injuries that cannot wait until we reopen after Easter.
Pharmacies
Common ailments such as colds, sore throats and coughs can often be effectively treated at home. Pharmacists have a wealth of knowledge in how to treat these types of illness and a local pharmacy may help. It is also important to make sure your medicine cabinet at home is well stocked and contains sufficient over-the-counter medicines to treat minor ailments.
Pharmacies in the NNE and surrounding areas
Walk-in Centre
Nottingham NHS Walk-In Centre
Seaton House, London Road, Nottingham, NG2 4LA
This Walk-in centre is open every day of the year from 7am to 9pm. Just walk in, no appointment is needed. The centre is near the BBC centre on the London Road island.
NHS Nottingham City – 8am-8pm Health Centre
79a Upper Parliament Street, Nottingham, NG1 6LD. Phone (0115) 883 1960
Open every day of the year, from 8am to 8pm and anyone can use it.
In an emergency call 999
If you or someone else has: loss of consciousness/ severe breathing difficulties/ heavy bleeding/ severe chest pains/ possible broken bones/ deep wounds/ stroke/ swallowed something harmful or poisonous/ taken a drug overdose then go to the Emergency Department at the QMC or call 999.
Remember the Emergency Department is for emergencies only!
You can get health tips on how to self care from NHS Choices at www.nhs.uk